Online Yoga Teacher Training
200 hour Therapeutic Yoga Teacher Training with Molly Masaoka
Dearest Yogis,
With so many yoga teacher training options available it can be overwhelming to choose the right one. Rest assured, the universe has brought you here for a reason, trust the process and I invite you to step into the flow.
Our program is unique, it's diverse, it's comprehensive, it's therapeutic, it was created from a heart-centered and authentic place, with decades of experience and varying perspectives, it will empower you to dive deep into the study of yoga and ultimately the study of yourself.
I am so honored to be in partnership with my friend and co-teacher of many years, Liz Heffernan through her school. You can learn more here.
LIMITED TIME ONLY SAVE 50% off ON TEACHER TRAINING USE THIS LINK
And while the pandemic has brought many challenges it has also revealed some gifts. One of the jewels has been our tremendous success in being able to offer you a well-organized, supportive, brilliant self-paced online teacher training program that builds confidence, community and skill as we navigate yoga and life during this dynamic time. My intention as your mentor is to help you bridge the gap or separation between practice and life and recognize the unity "the yoga" in all things.
Learn more here or schedule a complimentary talk story with me. I'd love to learn more about you, your yoga journey and what your intentions are. This program will change you, this program will illuminate and transform your path, your life, your yoga. Let's get started.
xoxo
Molly
what our students have to say...
"I came to know Molly through my 200-hour virtual yoga teacher training during the COVID19 pandemic, as Molly is my teacher, mentor, and friend. While we grew to know each other only through the online space with a whole country between us, Molly's personality was a perfect match for my own, and even through a computer screen, I immediately felt supported by her words, actions, and love. Molly is the type of teacher who helps you understand who you are. She never hesitates to listen or to help me hone in on what's important - about yoga, or about myself. Molly takes the time to adapt to what you specifically need in that moment, making us laugh as she moves from teaching a fast-paced practice to helping us learn more about the importance of structure, both in leading a restorative class and in day-to-day life. Molly is gifted in her ability to make space for those she comes into contact with. As my mentor, she constantly makes space for my interests and questions. As a teacher, she makes space for different moods, seasons, and circumstances, so we can always show up safely and honestly. And as a friend, she makes space for me to be just how I am today, which was different than yesterday, and will be different tomorrow. Knowing Molly pushes me to listen, to learn, and to slow down in the ways that she does. She inspires me each time we interact, and I am so lucky to know her." -Elle Gordon
"I am so very grateful for Molly and am so glad to have her as my mentor for the teacher training program. Molly manages to keep things light and fun while still always teaching proper technique and giving helpful cues and suggestions for leading a safe and fulfilling practice. She is so real, and that helps to keep all of us engaged and excited. I'm also so grateful that she's never once tried to rush me through this program. I was so excited to see the teacher training program offered online, as I was never able to fit an in-person one into my schedule. I started off really quickly, but then life happened and I fell behind. Molly never pushes me or becomes impatient with me, but she still manages to inspire me and believe in me and is helping me get through and finish the program, one step at a time." - Erin Tokuuke
The alchemy of this program and its combination of the teachers and students is unforgettable, life changing, and amazingly lovely experience. I came for knowledge and what I got was so much more. I learned that without a doubt I am where I am supposed to be, doing what this world needs me to do. I feel so blessed to have met all the beautiful, magical people and I know I will hold a special place in my heart for all of them. I loved the sutras, going deeper, hearing everyone's perceptions and how the philosophy manifests in their life. The meditation practice became something I can not do without and I greatly cherish that opportunity to find my way with that. It has been an honor and a blessing to spend time with two amazing teachers, Liz and Molly. Thank you, this has been such a magical journey. - Nicole Y.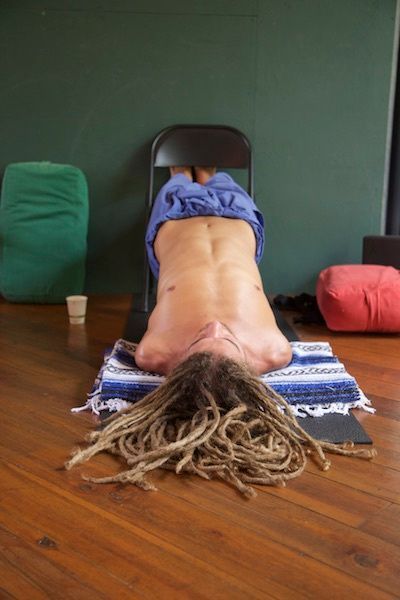 "I originally got into yoga to help with my professional surfing, it really helped me improve and eventually I started practicing and learning more yoga than I did surfing. I chose this yoga teacher training because it covered all aspects of yoga and I really loved everything about it. . Liz and Molly are amazing teachers they are a dynamic duo, so much knowledge and personality that made the learning fun and enjoyable. Being a guy in the program, I felt totally comfortable and appreciated the healing and sacred of the group.
I feel ready to teach yoga, and I plan on starting right away I felt like I had some breakthroughs and I learned a lot about myself. Super grateful for the whole experience. " –Shane, HI
"Mahalo nui to Molly for being my mentor in the yoga teacher training. I was so excited for the opportunity to take an online yoga teacher training, since I could never fit in an in person experience with my responsibilities at work, school, and with family. This experience was meaningful because I was able to receive direct instruction from Molly as my mentor, and also learn from three other amazing yoga teachers. Molly is intelligent, intentional, and goofy all at the same time. Her teaching style empowers freedom of individual flow while calling attention to important body structure and mindful technique. My work with Molly has allowed me to deepen my own yoga practice - prioritizing lifelong wellness, learning and awareness." - Whitney Aragaki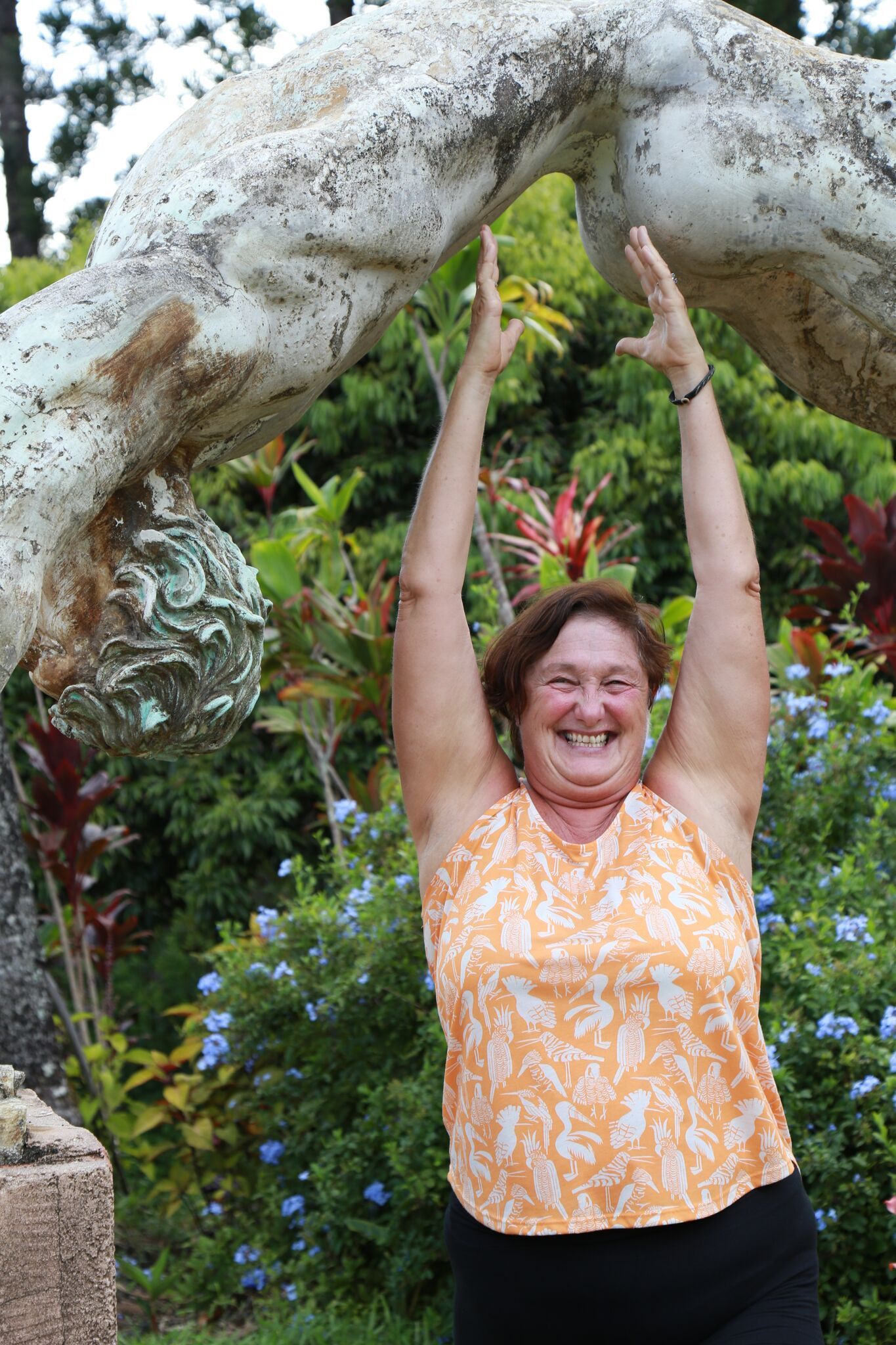 I loved every second of this program, the teaching, and the learning. I really enjoyed the authenticity of the teachings that Liz and Molly offered. They instilled an amazing confidence in me and I loved their methods of teaching. For years I have practiced yoga not being aware of muscle engagement. Now, I feel so much stronger in Yoga and also in swimming. When I came into this class I was not sure if I wanted to be a teacher of Yoga and Liz and Molly have opened my eyes to new possibilities. They ROCK; they are awesome and always positive. This program is an absolutely recommend with a 10-STAR rating.