$79/month for unlimited live stream classes + on demand library access.
$12 virtual live stream drop in
$15 Day Pass (includes 24 hours of unlimited library access)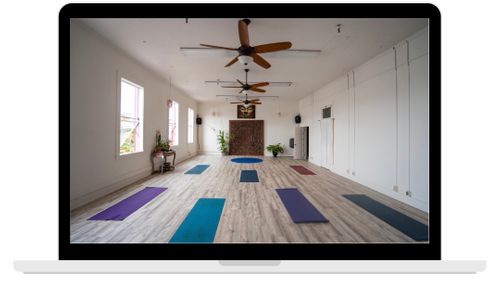 Virtual Livestream Classes
To join us live, sign up for your virtual class via Mindbody (be sure to sign up for VIRTUAL class option), you will receive an email 30 minutes prior to the class start time. This email will include your direct link to follow and join class. See tutorial videos on Instagram & Facebook for further detailed instructions.
Virtual On Demand Library
Practice with us on demand through our library loaded with pre-recorded classes, including 7+ new classes added weekly! Get unlimited library access + unlimited live stream classes for $79/month, or grab a day pass for $15 to receive unlimited access for 24 hours.